Whittling is a great hobby for a person who wants to make something but does not have space or tools to tell, create a table in the dining room, or for the guy looking for a meditative thing to help him concentrate his mind. Or just for a guy who wants to spend time away on a camping trip. It's one of the cheapest and most affordable hobbies that you can take up. All you need is some and a knife.
Pocket Knife:
For centuries, to produce ruggedly handsome works of art, whittlers have used nothing but their trusty pocket knife. And some whittling purists will claim that the pocket knife is the only suitable tool for true whittling. Certainly, pocket knives are an excellent alternative because they are so compact. You can just pull out your pocket knife and start sculpting your wooden masterpiece anytime you find a decent piece of wood.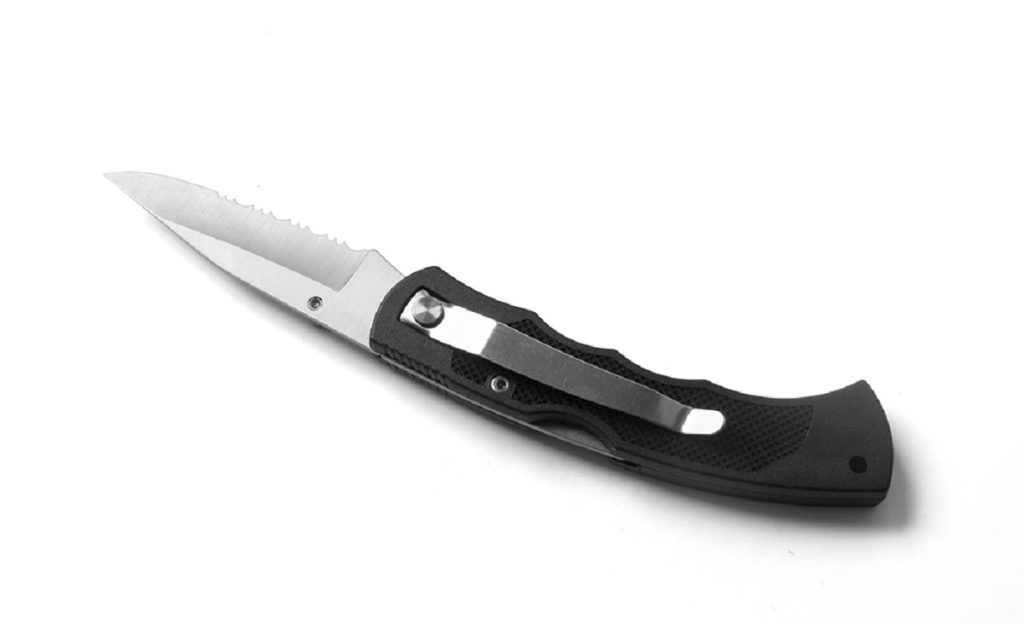 Another advantage of pocket knives is that a single knife provides several blade styles. You can easily open up your smaller, more flexible blade when you need to do some more complex carving. Will you need bigger cuts? Using a knife blade that's bigger.
Specialty Knives:
Today, many kinds of specialty whittling knives are on the market. These are fixed blades, unlike pocket knives, meaning they don't fold. Fixed blades have a little more robustness than you get with a folding knife. Another good aspect of advanced whittling knives is that during long whittling sessions, they also have curved handles that fit easily in your hand to help minimize fatigue.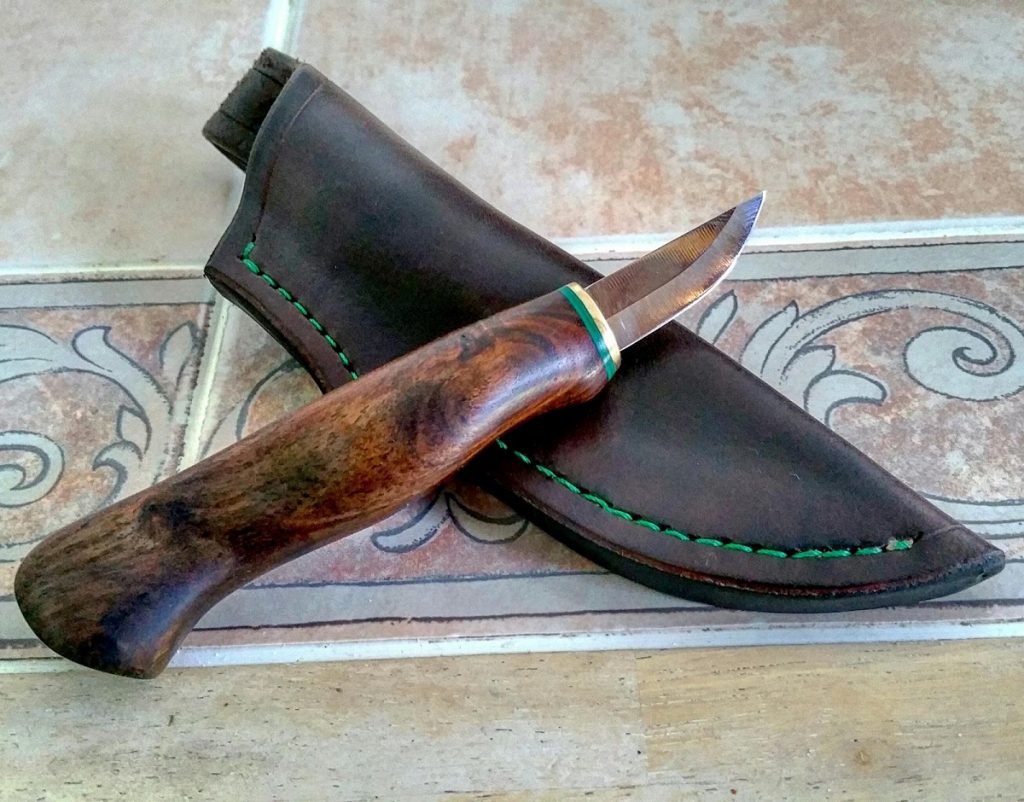 A large range of different styles of whittling knives is available from the market. This nicely carries an edge and is easy to sharpen. Compared to whittling with a pocket knife, the ergonomically shaped handle does also help minimize hand fatigue.
Although using your pocket knife for whittling sessions on the go, it is great to have a selection of specialty whittling knives for when you're whittling at home.
Whittling's First Rule: Keep Your Knife Sharp
Keep your knife sharp if you want your whittling experience to be pleasurable and calming. I found the wood was getting harder and harder to cut the first time I tried my hand at whittling. I thought it had to be wood, so I just soldiered on, putting more and more strain on the knife. After something fierce began to ache in my hands, it suddenly dawned on me that my knife possibly needed some sharpening.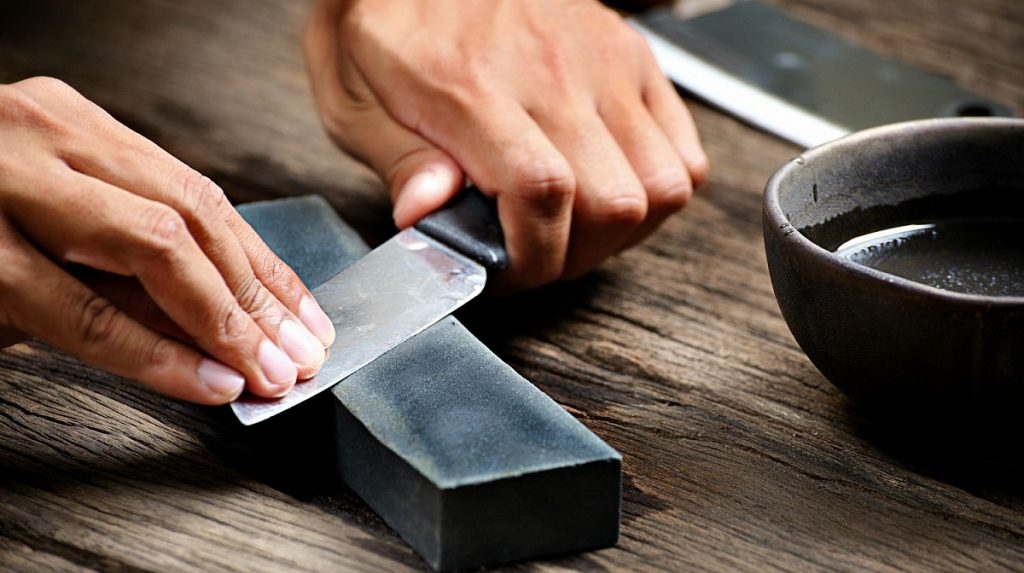 I began to carve again after a few strokes on the sharpening stone and the strop. I mean, it was like I was carving a warm butter block. The blade glided right through the wood.
Now, I stop and sharpen my knife whenever I feel the wood getting harder to cut.
Two different types of knives
A little bit of this helpful information will take you down the right road in order to find a quality tool. If you have the right equipment, whittling is much simpler, but what do you look for prior to purchasing one? Some of it comes down to personal preference, but there are certainly some benefits and drawbacks, so let's take a look at them.
folding or fixing blade?
You want a folding knife, or a fixed-blade, first of all? In whittling knives, these are the most basic differences.
Folding Knives:
Folding knives have a clear advantage in that they are lightweight. They're still, on average, much smaller than the alternative. In public, it is not easy to tote around a 12 "fixed blade." That's when the advantages of folding knives arrive! With the additional advantage of being able to fold up and fit in your pocket, they are around half the size of their counterparts. It has the nice convenience of being discreet, lightweight enough to fit in any pocket, and yet flexible enough to perform most duties. On top of these perks, where you work, they are far more likely to be legal. Fixed blades are illegal to have in public, even sheathed in certain places! It's also the blame, although the key design of it is advantageous and original.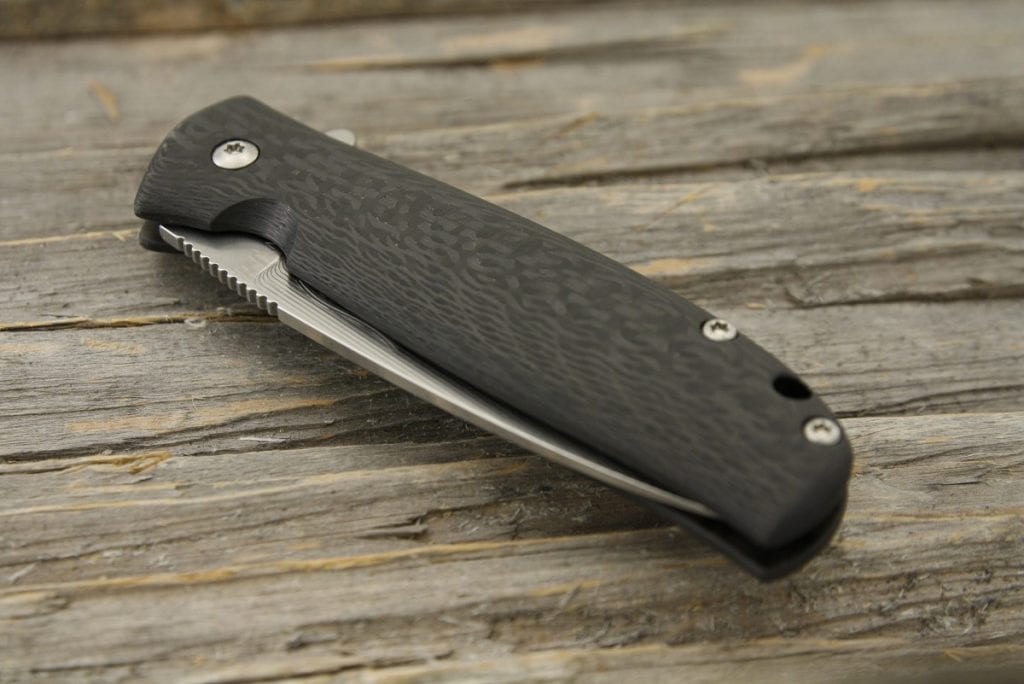 These are used by many casual carvers simply because of their ease. This is all well and well, but there are still some disadvantages to remember. The portion of the knife that makes it simple is the same portion that points to its defects. Since it has a folding point, that also means it has a weak-spot, naturally. A gap in the metal that a fixed blade does not have is the point where the knife folds. If a lot of pressure is exerted on the bevel, the folding or locking mechanism can be weakened, particularly if it is smaller, which is the majority of folding blades. Knives that fold into their own handles even give you the task of cleaning them. Grit, gravel, timber, or other materials will get into the handle sometimes. Cleaning out on a regular basis can be very distracting, especially if you use it every day. The debris will block and actually make it dangerous for the locking mechanism.
Fixed Blade Knives: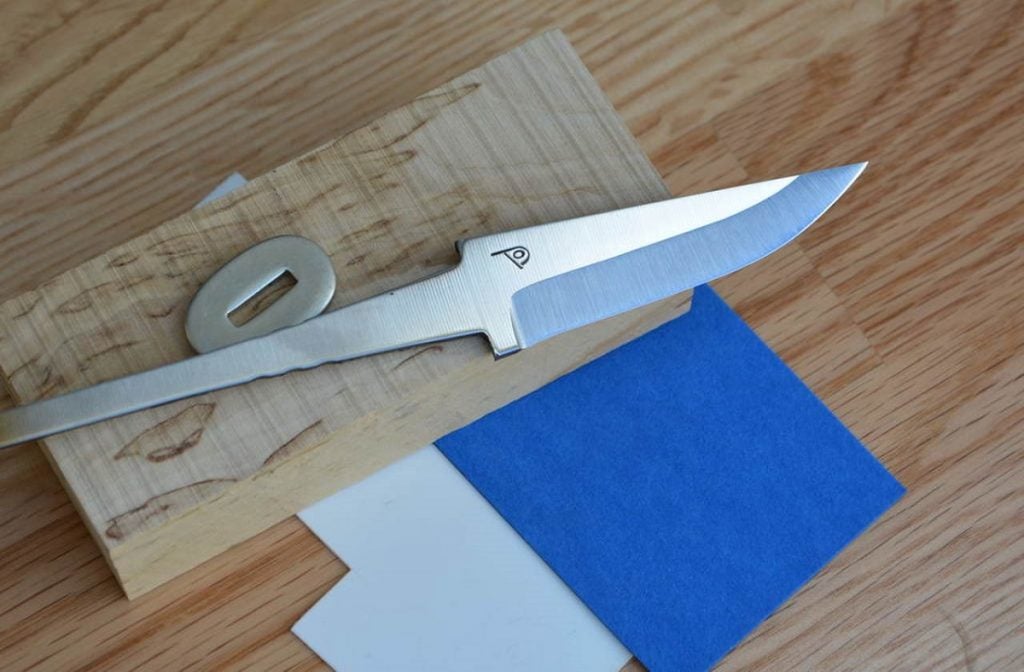 But, in the eyes of the public, the fixed blade knife appears more dangerous and is banned in many places. It stands to maintain a variety of advantages over its folding equivalent. The fixed blade, lacking a folding mechanism, is as solid as a knife should be. Naturally, one solid piece of metal is more difficult to crack than two parts joined together. Another advantage that this type has is that it can be longer than folding knives.
important factors to concider?
Once the fixed and folding data is clear, when searching for the best wood carving knife, there are many more things to consider. And what kind of metal? Ok, what shape? For considering choices, these are essential qualities.
Carbon steel is stronger than stainless steel and is also used for machetes and survival knives, but it corrodes more quickly. While it is less likely to corrode, preferring to stay away from stainless steel, which is easily avoidable as long as you clean it regularly, it is very inexpensive and a waste of money.
Make sure it does not have a hilt or blade-guard if you have selected a fixed style. This inhibits the maneuverability of the blades and can get in the way of certain cuts.
Try opting for blades that are longer and thinner. Unreasonably dense ones get in the way of some cuts, and other cuts may be entirely unable to be made by shorter ones. To retain power, make sure you strike a good balance.
You are ready to go out and look for your next (or your first!) best wood carving knife with all of this new knowledge. Make sure you do a comprehensive search because sometimes quality instruments are hard to come by. Some of it comes down to personal preference, but hopefully, these tips will help you pick a more powerful cutting instrument!