Maybe you've just started to enjoy the wonderful new woodcraft hobby of turning or carving and are looking to treat yourself to some well crafted, quality tools and other accessories.
Or it could be it's your partner's special birthday or anniversary and you want to treat them to some wood carving gifts for their new – or existing – pastime.
Woodturning has a wealth of gift ideas to choose from. Whether you're looking for a set of precision-made quality steel carving knives, tools with solid wood beautifully crafted handles and a wealth of other accessories to enjoy the ancient craft of wood carving and turning.
So before we get started looking at some great gift ideas for the woodturner in your life, let's start by looking at the short answer.
Wood carving gift ideas, here's a quick list of wood carving gift ideas
Woodturning tools
Spindle gouges
Bowl gouges
Chisel sets
Books
Tee shirts
Turners smock
Now we've looked at the short answer. We can delve a little further, by starting with one of the woodturners' most important tools of his or her trade.
Tool gift ideas
There are many types of tools which are used for woodturning, However, although turners may end up with many turning tools in their collection, they often find that, apart from specialist tools for specific tasks, they return again and again to a few essential classic tools for 99% of their turning.
A basic woodturning kit includes anywhere from 5-8 tools, each with their own unique characteristics.
With regards to cost as ever, you get what you pay for. Cheap options are undoubtedly a poor choice for woodturning is that the metal is far too soft and doesn't keep its edge, requiring endless sharpening.
Let's start by looking at spindle gauges.
Spindle gouge
Spindle gouges are great tools for putting in pretty details like beads and coves.
Spindle gouges such as the ½ inch spindle gouge are generally designed for large spindle work, but can also be used as a small bowl gouge. Look for the types that are manufactured from high-speed steel with an ergonomically shaped and balanced handle.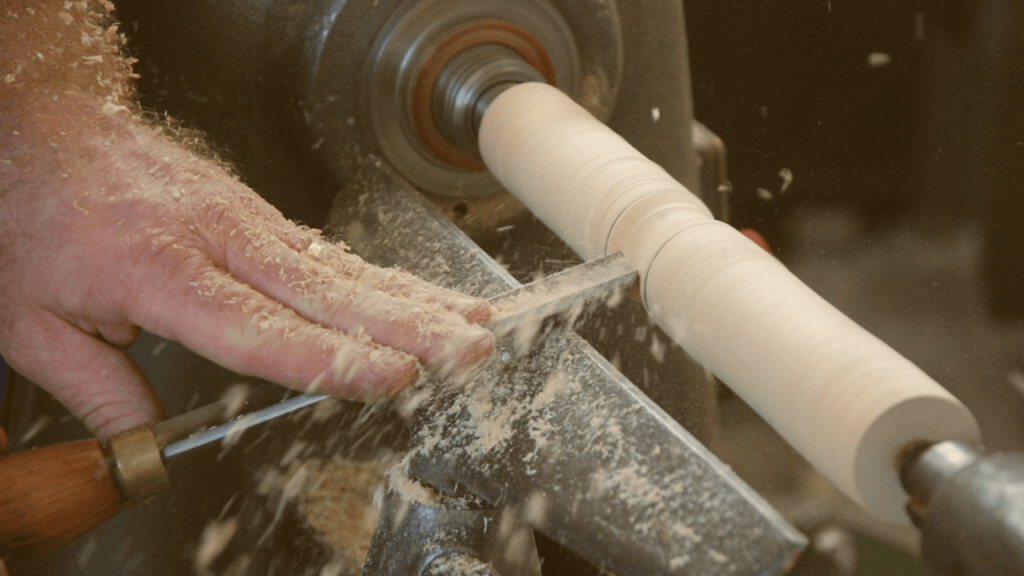 Bowl gouge
Spindle gouges can be used for turning bowls, but in my opinion, the bowl gauge is the best tool for turning dishes.
The bowl gouge can be used in a similar fashion as the spindle gouge, often to cut the outside bowl profile and a tenon.
The tenon is a section of wood that protrudes from your project, allowing a chuck to grip onto it from one end. Once a section of wood is mounted in the chuck using this tenon, the bowl gouge can be used to easily form the inside or outside of the dish.
As with all woodturning tools, look for one which feels ergonomic and is made from good quality wood, with a hardened HS steel blade which minimizes vibration.
"…in my opinion, the bowl gouge is the best tool for turning dishes"
Let's move on to possibly one of the most important pieces of kit for a woodturner, his chisel kit. .

Chisel Kit
We recommend that if you are new to woodturning as an enthusiastic amateur, that you begin with a fairly modest chisel kit. Once you have practiced with those and learned how to use them, you can slowly add more tools to your collection.
You can get most of the results you're looking for with a kit of around 6 to 8 tools.
Cheap isn't always best though, as woodturners who have found tools poking out of their beautiful bowl creations will testify!
So make sure you go with a good quality kit for this most important woodturning tool.
Walnut handles are durable, hardwearing and of course, feel great to handle. Ones with brass ferrules not only look good but can help to lengthen the life of your chisels.
Of course, as ever, look for ones made from high-speed steel. This helps to maintain a sharp cutting edge much longer than their carbon steel equivalents, requiring less time being re-sharpened.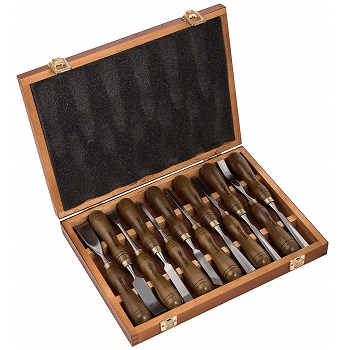 "So make sure you go with a good quality kit for
this most important woodturning tool."
Skew chisel
This chisel does have a bit of a reputation for being a little tricky to work with. As with all woodturning tools. It does demand your full concentration to avoid injury!
The skew chisel is very versatile and can be used for wood planing. It will give a great smooth finish with virtually no sanding required. It can also be used to create intricate details on finer pieces, such as beads and cutting v-grooves.
They're available as an oval or plain shapes like these examples on Amazon – the best shape for you all really depends on your needs.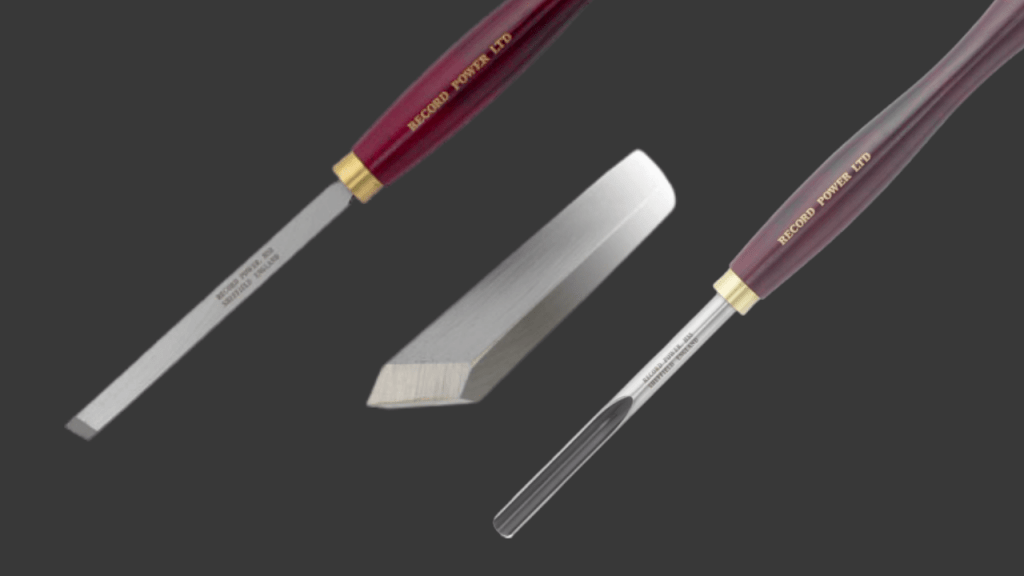 Now that we've taken a look at some of the most important tools needed to enjoy the relaxing hobby of woodcraft and turning, let's take a look at a few books that might be useful. Books are a perfect gift!
Woodturning books
Turning Green Wood by Michael O'Donnell
This book covers all the essential info on how to go from a fresh log to your lathe. Greenwood can be a great option for the rooky woodturning enthusiast as it keeps costs down.
In Turning Green Wood you will find out how green wood dries and the different stages it will go through until it's ready to turn. 
It will also show you how to cut wood effectively to achieve grain patterns, plus details on how to store and dry your wood.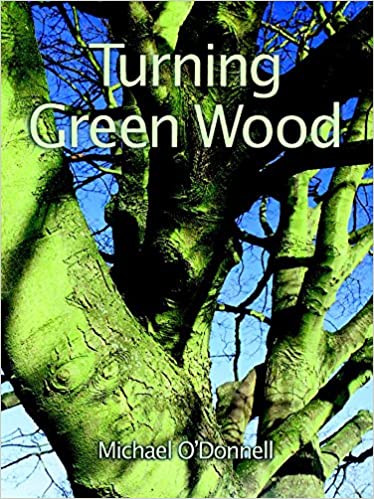 The Creative Woodturner by Terry Martin
This book is great for those who already have experience with basic woodturning skills and will help to increase your knowledge and is full of encouraging and inspiring info. 
The book explains how Terry Martin breaks the rules of woodturning, while still remaining true to his beginnings. A perfect companion for more advanced woodturners
Let's end by adding a bit of fun into your woodturning enthusiast life with a few stocking filler ideas.
Woodturning tee shirts
A woodturning tee shirt is a perfect way to add a bit of fun to your loved one's hobby, for maybe a special anniversary, birthday or Christmas gift.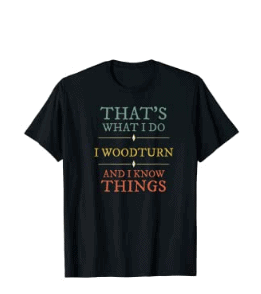 Turner's Smock
A turner's smock is a perfect accessory for those involved in all kinds of woodcraft. The long sleeves and tight round neck, stop sawdust and wood chips coming into contact with your clothing. 
This is especially useful if you're turning green wood or hollowing out a piece of timber which can really make those wood shavings fly!
Usually made of durable fabrics and with elasticated sleeves and neckline to keep you sawdust free whilst working on your wood project.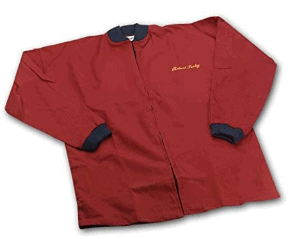 Woodturning Apron
Why not add a wonderfully crafted wood turning apron to your kit! There are many types to choose from, but I especially like the ones with quality leather for durability and long-lasting wear, not to mention how pro it looks! 
Aprons with great fabrics such as heavy-duty water-resistant waxed canvas, which improves with age and adapts uniquely to your body shape make a great gift for anyone who crafts with wood.
Look for features such as double-stitched utility pockets and anti-rust metal hardware.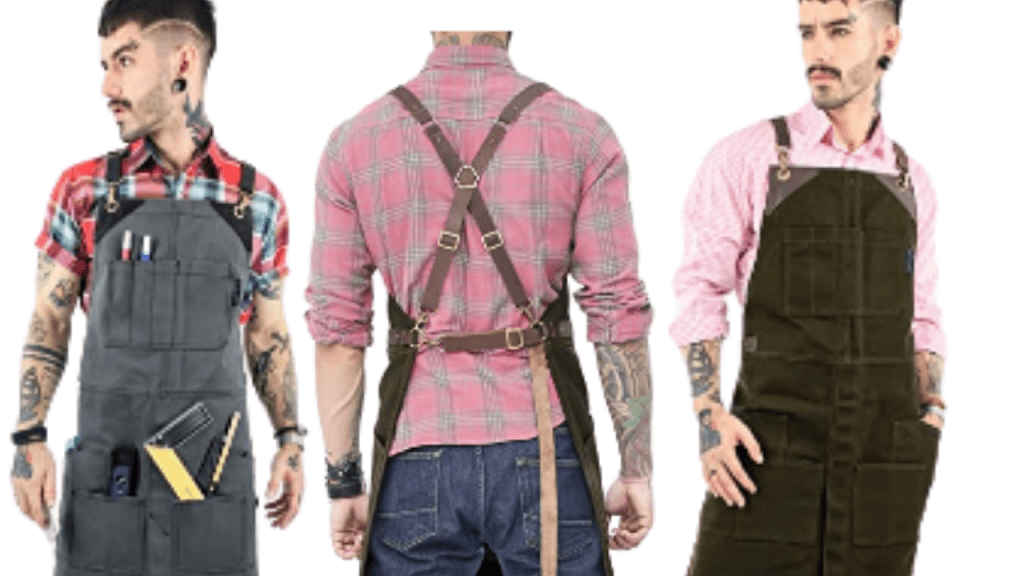 To finish…
We hope you have found our article useful and all wood turning crafters are busy making a gift list, while your friends, family and loved ones can surprise you with the perfect gift! For more exciting woodturning equipment, check out my resource pages for lots of woodcraft resources!